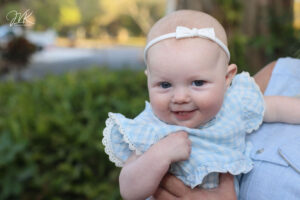 Who is looking for a Sarasota Family Photographer to capture all your beautiful memories? I am your girl! Message me for availability
I was so thankful to be able to capture my friend Caitlynne's extended family photos at New College this week and meet the rest of her
adorable family while she was down from Chicago. I did her brother's engagement photos a couple weeks ago. New College is the perfect photo
session location as it has the Sarasota Bay, beautiful architecture and those banyan trees in the front! So many different options for photos.
I hope you all are enjoying your sneak peek gallery as there's many more to come! See you all next time!
When it comes to capturing those beautiful moments, make sure you have a photographer who is experienced!
1. Experience: A good photographer should have plenty of experience with weddings. Ask to see different sneak peeks of events they've done
2. Creativity: A good photographer should be able to come up with fun and creative ideas to make your photos unique and special.
3. Professionalism: A good photographer should be professional, courteous, and friendly. They should be able to make you and your family feel comfortable and relaxed throughout the process, so that you can enjoy the experience and get the best photos possible.
4. Flexibility: A good photographer should be flexible and willing to work with your schedule They should be able to accommodate your needs and be willing to work with you to make sure you get the photos you want. After all is is your special event
---
---
You might also like
---